Eat
A selection of unique culinary experiences steps from our door, from classic NYC steakhouses to upscale Mexican, Italian and Seafood.
The Sea Fire Grill
Upmarket American seafood
158 East 48th Street
212.935.3785
Smith & Wollensky
Steakhouse
797 3rd Avenue
212.753.1530
Pampano
Mexican Coastal Cuisine
209 East 49th Street
212.751.4545
PJ Clarke's
Burger & beer saloon
915 3rd Avenue
212.317.1616
Benjamin Steak House
Steakhouse
52 East 41st Street
212.297.9177
Il Mulino New York
Italian Cuisine
37 East 60th Street
212.750.3270
Shop
Our Midtown locale offers some of the finest, quintessentially New York shopping, from classic department stores to luxury retailers.
Saks Fifth Avenue
Iconic department store
611 5th Avenue
212.753.4000
Versace
Upmarket Italian apparel
647 5th Avenue
212.317.0224
Bloomingdale's
Upscale department store
1000 3rd Avenue
212.705.2000
Tiffany & Co.
Fine jewelry
727 5th Avenue
(212) 755-8000
Cartier
Luxury jeweler
767 5th Avenue
212.457.3202
Bergdorf Goodman
High end department store
745 5th Avenue
212.753.7300
Macy's Herald Square
Department store
151 West 34th Street
212.695.4400
See
Experience the wonders of New York through some of the city's most iconic landmarks.
Grand Central Terminal
Architectural landmark
89 East 42nd Street
212.768.4242
Rockefeller Center
Historic landmark for dining & shopping
45 Rockefeller Plaza
212.332.6868
Radio City Music Hall
Art deco theater
1260 6th Avenue
212.465.6741
United Nations Headquarters
HISTORIC LANDMARK AND OPEN TO VISITS
United Nations Headquarters New York, NY 10017
Museum of Modern Art - MoMA
Contemporary art museum
11 West 53rd Street
212.767.1050
Times Square
Bright lights, shopping & shows
Times Square Manhattan
212.768.1560
Bryant Park
A beloved, year-round New York City public park
New York, NY 10018 Bryant Park, Address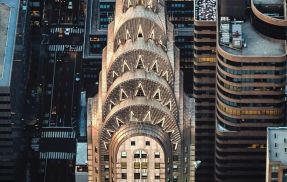 Empire State Building
Iconic art deco office tower
350 5th Avenue
212.736.3100
Lincoln Center for the Performing Arts
Multi-venue complex home to prominent cultural groups
10 Lincoln Center Plaza
212.875.5000
Hotel 48LEX New York

517 Lexington Ave, New York, 10017, USA
Phone: (212) 888-3500